Do I Need a Heater Tune-up?
Jan 10th, 2014 by admin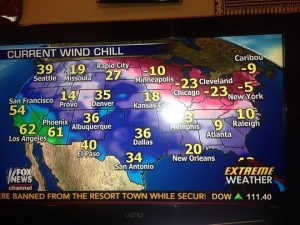 Do I really need a "Tune-up" or "Inspection" for my heating system every fall?
Ahhh… one of the most common questions our friends, acquaintances, and customers ask us during the month of October.  "Cars have belts, hoses, oil, and spark plugs, so I can see why they need some annual maintenance and tune-ups, but without all those moving parts that wear out, why do I need some professional to come out and blow the dust off my heater and then turn it on to make sure it works?  Is that all they do?" Teeth don't have a lot of moving parts, but shouldn't you go in at least every year to get them checked and cleaned?  The dentist recommends every six months. You can put it off, but if you wait too long you might end up with some serious pain and a bigger bill.
The truth is that you should have your heating unit inspected and "tuned up" properly each year (or at least every other year for a newer unit) by a professional, but unfortunately there are a lot of companies out there who don't really do proper inspections and tune-ups.  Depending on whether or not your heater uses gas, or is powered only by electricity, there are a lot of components which need inspection and testing.  Therefore, the most important thing to remember is to ask whoever you hire exactly what they will do, and make sure you can trust them to do it.
Here is a list of reasons why you should get your heater inspected each year (and especially if your heater uses gas):
Increase the life and efficiency of your heating unit.
Increase the likelihood of winning a claim on your warranty. Every manufacturer we know of includes language in their warranty about the necessity of routine maintenance.  While most manufacturers are pretty good about honoring their warranties, every little bit of evidence that you did your part helps.  Save your inspection and tune-up receipts.
Remove dust and lint clogging for maximum efficiency and cost savings. If you have clogged filters, intakes, vents, flutes, or ducts, you might end up having a much bigger energy bill each month.  Make sure your contractor inspects the air flow and temperature to make sure your house is heating properly and as efficiently as possible.  Also make sure they actually remove the covers and clean important or moving parts like the intake grills and louvers, the blowers and the burners.
Check for leaks and efficiency in the duct work. If your inspector finds a broken seal or a leak in a duct, coupling, blower access door, etc., you may be losing expensive heated air into your attic, and therefore your bill will be much higher.  Have your contractor inspect connections inside and out of the unit!
Check for leaks or holes in drainage system, or exhaust due to age or rust. Make sure your contractor checks for poisonous carbon monoxide leaks, and installs or checks your carbon monoxide alarm.  Water leaks from condensation and drainage systems are even more common in Arizona since your AC has just run all summer, and you could catch a small leak or potential leak before it drips through your ceiling and becomes a costly drywall and mold repair (this unfortunately happens quite often with units that haven't been inspected in years).
Check and lubricate the motors and check the wiring. Many motors and fans (blowers) need to be lubricated or cleaned periodically, and it's also a good idea to have your contractor conduct an amp-draw test to make sure your system is functioning properly electronically, and not wasting electricity.
Again, the two most important things to remember is 1) to hire a company you can trust with properly trained technicians, and 2) make sure they tell you all that they will be doing for their inspection and tune-up.  It will be worth a few extra dollars if they actually do a good job.  There are companies out there who are literally going out and dusting off units and calling that a tune-up, so make sure they are at least inspecting and tuning up the items listed above.  A good company should be able to provide you with a list of at least 20 different things they are going to clean, inspect, and service such as the items listed on this home inspection website blog http://www.structuretech1.com/2012/10/furnace-inspections/, so make sure all those items are included in the price of the tune-up and inspection.